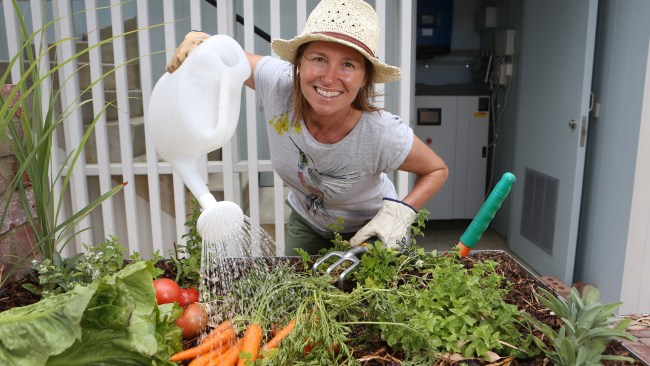 Keen to be green is a notable trend among Perth homebuyers, with sustainability just as important as property price and location, claim researchers from Curtin University. This backs up claims by local property experts who say that as homebuyers are increasingly willing to pay higher property prices for eco extras that enable them to reduce their bills, property developers will find it advantageous to cater for this trend as the city grows.
Sustainability Attributes Essential for Perth's Property Market
Research by the Sustainability Policy Institute at Curtin University found that sustainability attributes are essential for the continued growth and prosperity of the local housing market and that many homebuyers see these eco-friendly features as a notable benefit that will influence their decision to buy. The report involved surveying residents who had purchased new developments across Perth on the factors that influenced their decision to purchase their homes and shows buyers are particularly keen on properties with features that reduce electricity and water costs or enable less car travel.
Producers of the Curtin Report, Jemma Green and Peter Newman, said the local property market was "demanding sustainable dwellings" and despite the insistence of real estate agents and industry bodies, people are willing to pay extra for sustainability options because of the financial and environmental benefits delivered.
"These results suggest that if the market provided more options of housing with sustainability attributes, people would choose them and developers would have a larger range of buyers," they said. "The findings strongly suggest that as the market offers more developments with these attributes, residents' demand for them will also increase."
This, they claim, was evident from the 27 medium-density developments in the mid-price housing range of $350,000 to $600,000 which showed there was a strong market in Perth for eco-friendly features, such as solar power and renewable resources, as well as lighting and water efficiency.
Western Australia's Greenest Development
The Evermore development by Yolk Property Group aims to be "WA's greenest" with 24 properties featuring real-time water and power monitoring, leading-edge solar and lithium battery technology along with an electric vehicle charging points and communal bicycles for residents to use.
Jenny Marsh, a Subiaco social worker who purchased one of the White Gum Valley developments, spoke of her ambition to purchase a sustainable property that further enables her to lead a lifestyle that lessens the impact on the environment. "The aim to be zero-carbon and the use of the shared solar technology interested me," Mrs Marsh said. "There's a commitment to sustainability."
She discussed the green lifestyle she leads and how sustainable properties make it easier for people to reduce their carbon footprint. "I do as much as possible to reduce my carbon footprint, from recycling water with buckets in the shower to riding my bike everywhere I can. I think a lot of people do what they can, but properties with these things actually built in will make it far easier," she said.
With Perth homebuyers increasingly keen to be green and developers keen to capitalise on this trend, when can we expect to see sustainable properties become the norm across Perth?